Hacking Bluetooth can be hard there are a lot of versions with specific protocols and capabilities.
Hardware
Types of Bluetooth
Classic
Classic Bluetooth devices have high data throughput and high battery consumption.
79 channels of 1MHz with a clock of 625us
Sophisticated PHY Modulation
Low Energy
Low data throughput but a long battery lifetime.
40 channels of 2 MHz and use events spaced in multiples of 1.25ms.
Simple PHY Modulation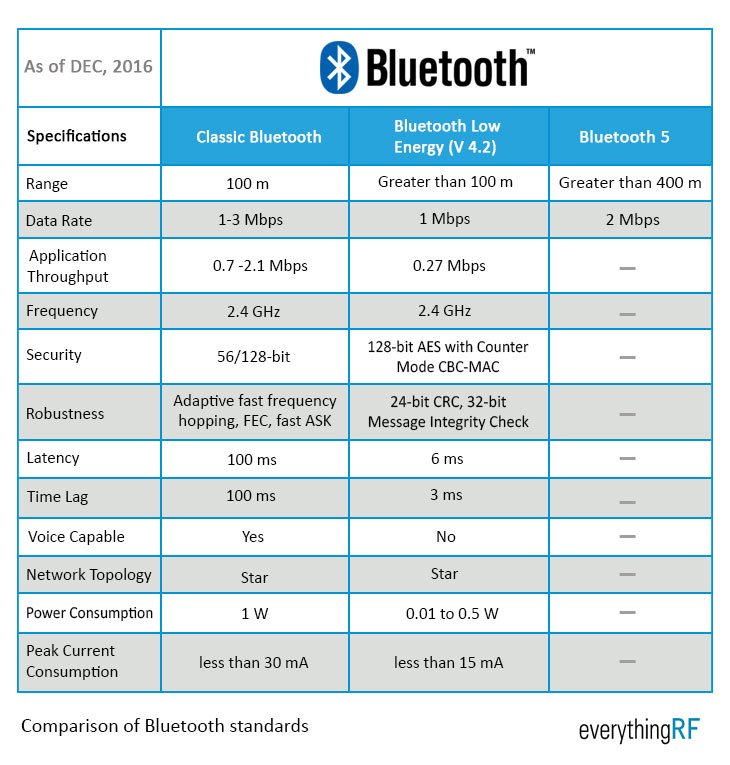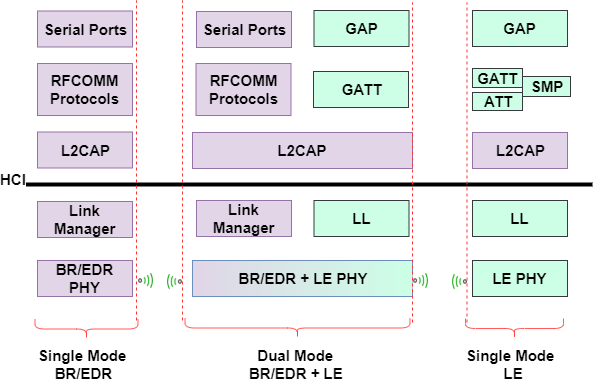 Hacking Bluetooth
Bluetooth hacking tools
Hack Bluetooth speaker